This list includes plants utilized specifically in the
Leaf Form & Function Lab
offered each semester in the Department of Ecology & Evolutionary Biology.
Special signage in place during the week this lab is offered will contain lab-specific information as well as a QR code for referencing the species on this list.
This list is provided as a secondary aid to allow students to follow up on particular plants and includes references to journal articles and video content that can not be easily included in the lab handout.
Map depicting current plant locations.
The following video clips are embedded on individual accession pages but are aggregated here for your convenience.
---
---
---
---
---
---
---
---
---
---
---
---
---
Greenhouse Locator Map: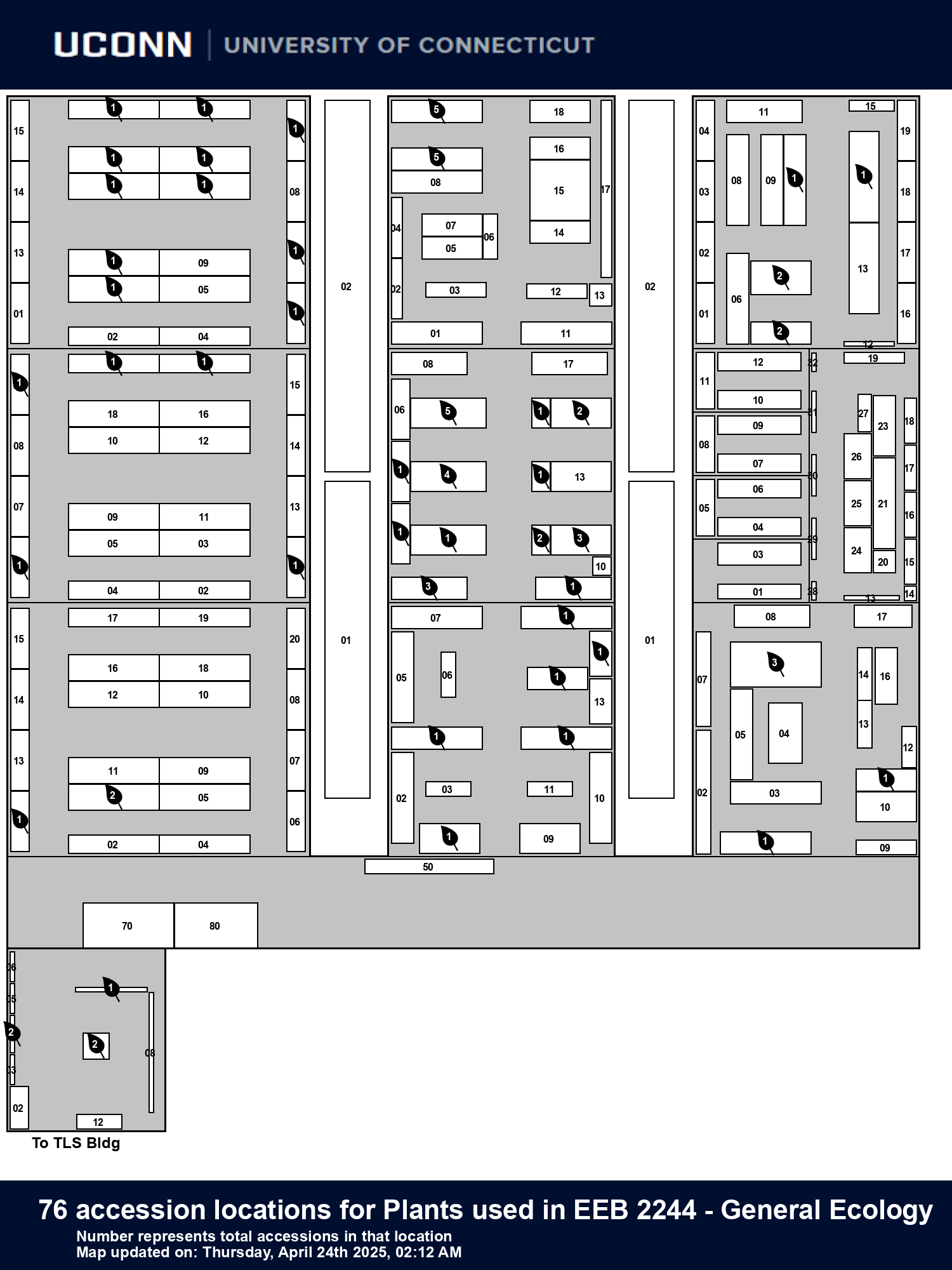 data regenerated on Fri, 08 Dec 2023 02:12:44 -0500