This list includes plants utilized specifically in the
Leaf Form & Function Lab
offered each semester in the Department of Ecology & Evolutionary Biology.
Special signage in place during the week this lab is offered will contain lab-specific information as well as a QR code for referencing the species on this list.
This list is provided as a secondary aid to allow students to follow up on particular plants and includes references to journal articles and video content that can not be easily included in the lab handout.
This greenhouse Map shows the approximate location of the signed plants for the week of Oct 9-13, 2017. Each icon may represent more than one sign.
---
The following videos are embedded in the linked accession pages, but are embedded below en masse for easy reference.
---
Aldrovanda vesiculosa
---
Codariocalyx motorius
---
Dionaea muscipula (2 videos)
---
Drosera aliciae time lapse
---
Inga Edulis
---
Piper coenocladum
---
Roridula dentata
---
Sarracenia alata
---
Vachellia cornigera
---
Welwitschia mirabilis
---
Greenhouse Locator Map: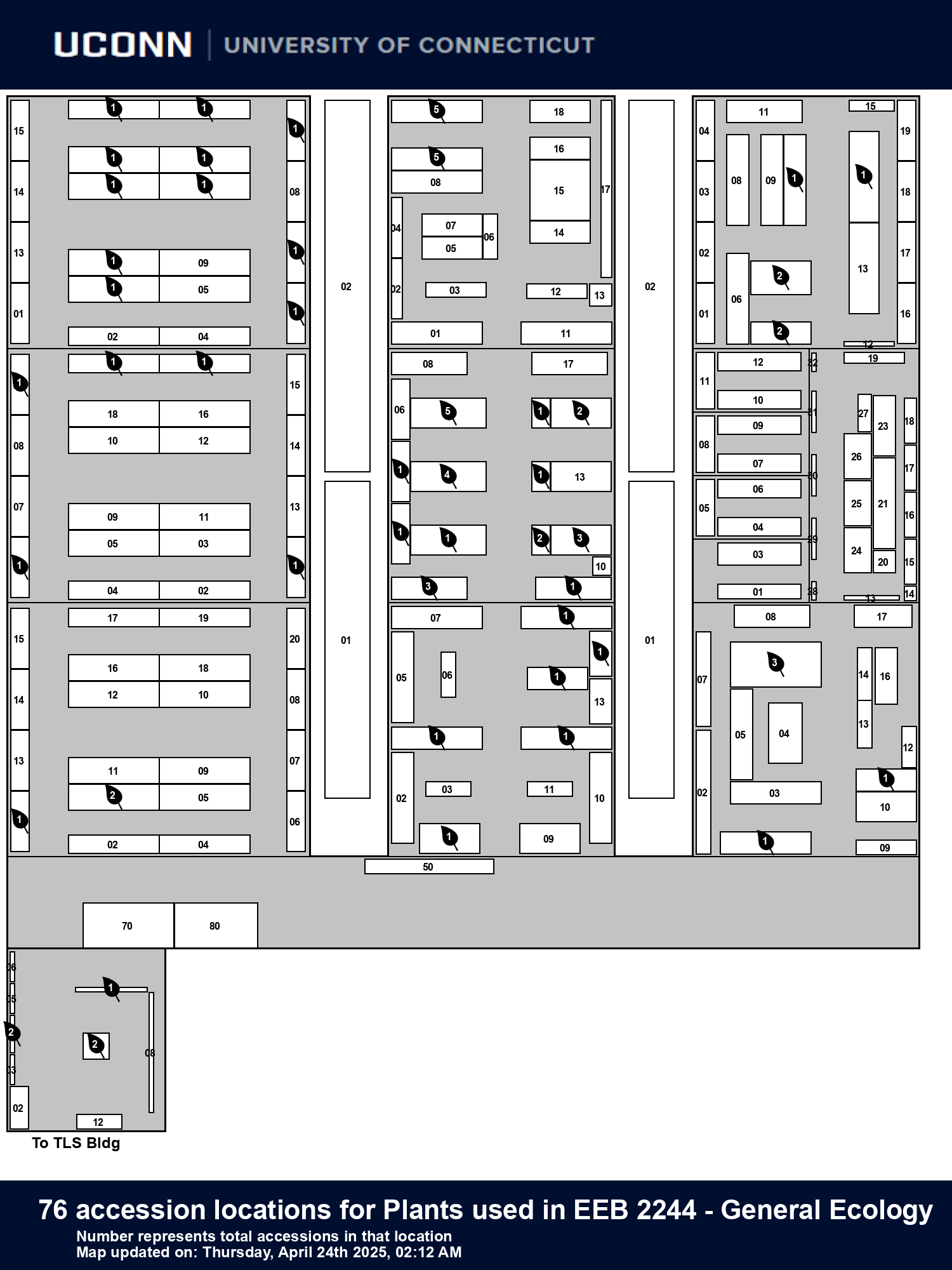 data regenerated on Wed, 21 Feb 2018 23:58:07 -0500