The plants on this page are frequently used species to represent the main pollination syndromes. Many are prolific bloomers over a long period, others bloom infrequently, but are unique enough in their particular syndrome to warrant inclusion in this list.
More information on individual pollination syndromes can be found on the following pages:
Pollination specific videos are included on some of the individual web pages. We have provided them here as well for quick reference.
---
Greenhouse Locator Map: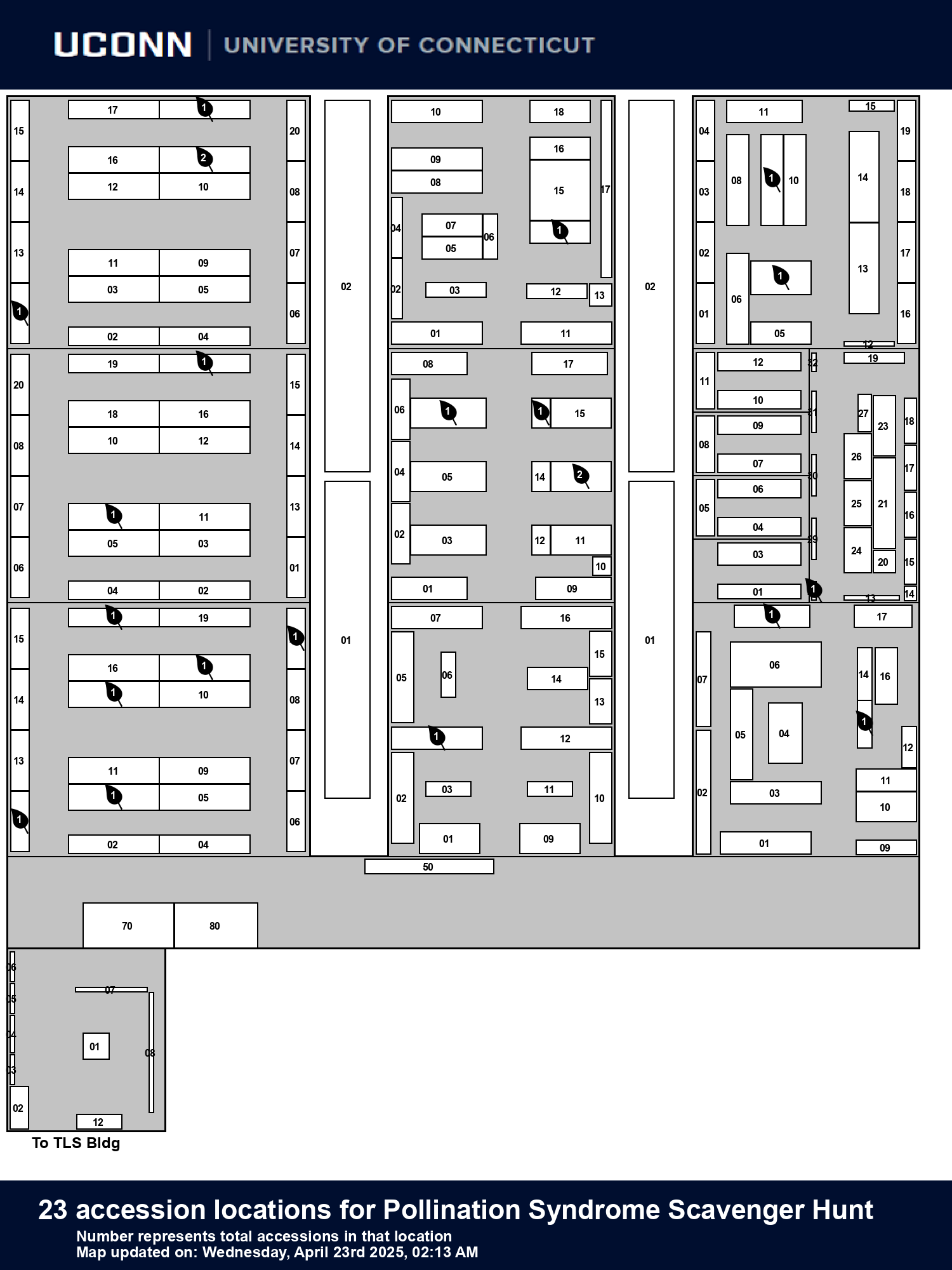 data regenerated on Fri, 01 Dec 2023 02:13:13 -0500