Natural dyes, or colorants, are derived from many sources including plants, invertebrates and minerals. Many natural dyes are from plant sources including roots, berries, bark, leaves and wood.
1
This pages lists EEB Greenhouse accessions which have historically been utilized as dyes.
---
---
Natural Dye at Wikipedia. Last accessed 2 December 2015.
Image from Wikimedia Commons, under Creative Commons Attribution-Share Alike 3.0 license.
---
Greenhouse Locator Map: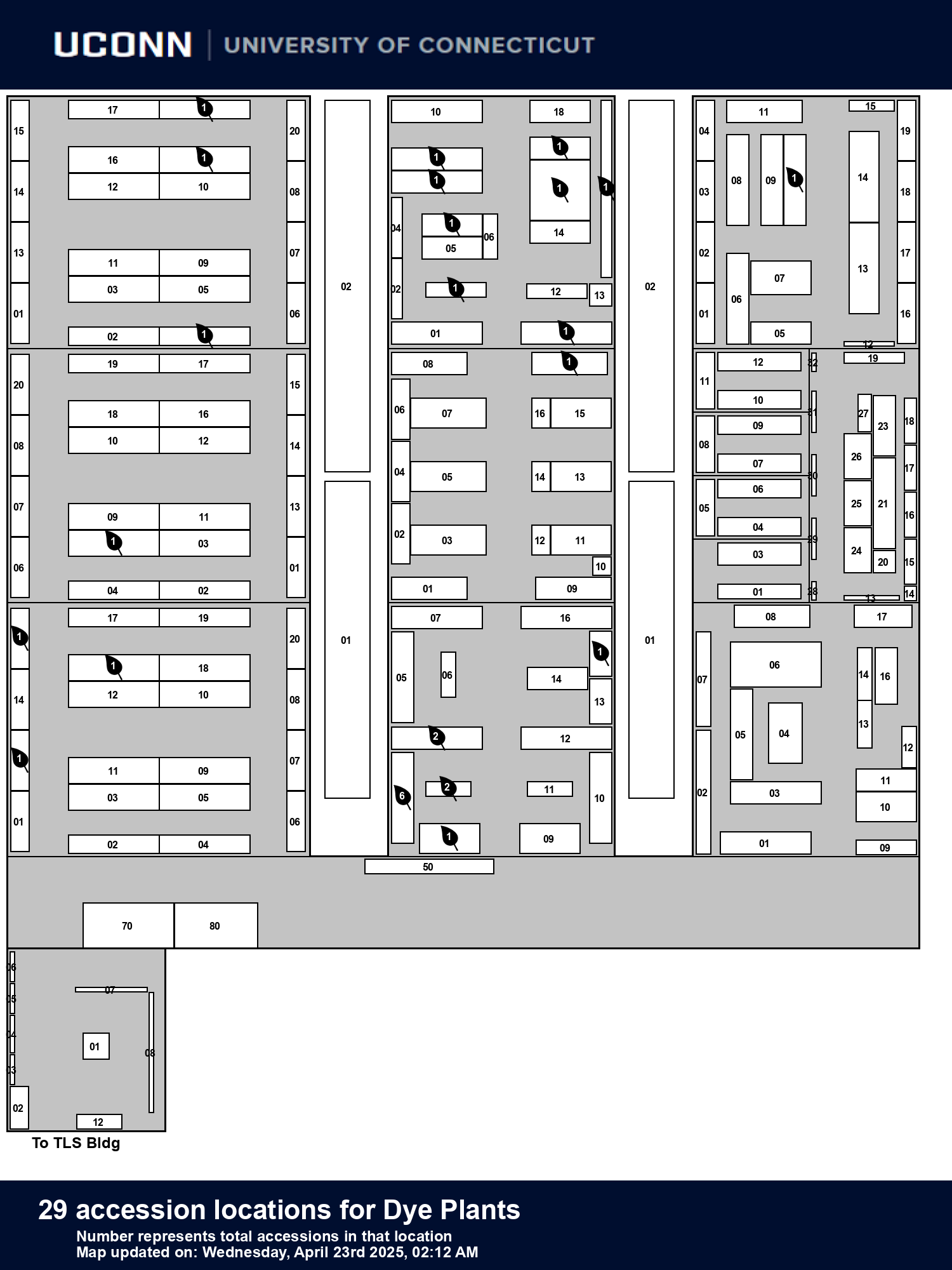 data regenerated on Fri, 08 Dec 2023 02:12:36 -0500