The typical flattened photosynthetic organ of a vascular plant is the leaf, but some plant groups instead have flattened green stems as the chief photosynthetic organs. These are called either cladodes or phylloclades ("leaf-like branches"). In certain familiar cases, the cladode so resembles a leaf that the casual observer would have no reason to suspect otherwise.
1
See also: Phyllode
References:
Cladodes at UCLA Botanic Garden. Accessed 19 July 2015. Defunct link as of Friday, October 13, 2017.
Difference between Phyllode and Phylloclade at DifferenceBTW. Last accessed on Friday, October 13, 2017.
---
Greenhouse Locator Map: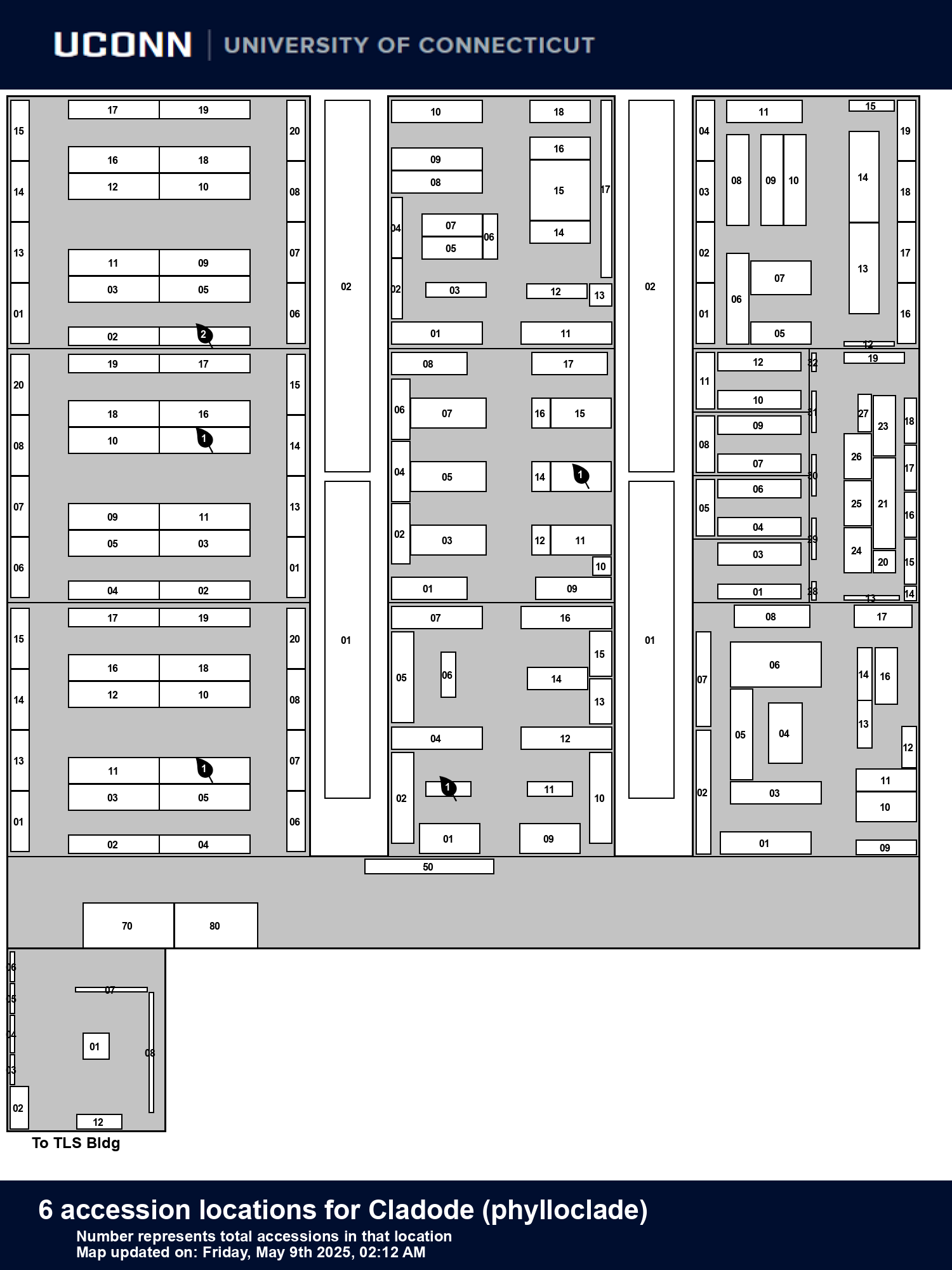 data regenerated on Fri, 22 Feb 2019 02:12:28 -0500